Recently, I've been travelling around Japan and I had been honoured of being speaker in a couple of regional events related with WordPress: WordCamp Tokyo 2019 (1st-2nd of November) and WordCamp Osaka 2019 (6th-7th of December). Let me drop here some words about them.
First of all, you might be wondering what a WordCamp is, so I invite you to check this other related post about these conferences. If it is not, and you already are an expert of these kind of events, continue reading.
WordCamp Tokyo 2019
This one was a very special for me for a few of reasons:
It would be my first international WordCamp talk and also my first one in English
It would be in Japan, where the English language is not very spread
It would be my first social interaction in Japan since I arrived.
Japanese people historically don't teach English in their country due to the Pacific War, when it was prohibited. Nowadays, it is being included as a part of the openness program of their government, but also because is the most used language to communicate with other Western companies, besides the fact that is the language of Internet and the software worldwide. Also English teachers are highly demanded and relatively are well paid ($2K-$5k).
The Truth is that there is a big language barrier actually within the Japanese society, but they are working hard, as they always do with everything, applying themselves with tenacity and faith. Meanwhile, they interact with foreigners admirably using technology, like Google Translators or other real time translators gadgets.
A curious anecdote: when I asked to some Japanese friends about why they don't learn English as a regular education basis, they answered: "Because we don't really needed it. Here we have all we need and our society is very specialized, so those that have to communicate with Western companies, they actually speak English. "
Also, the kindness of their society and their eagerness for helping, compensated any fear I might have for this experience that I had highlighted in my calendar.
To this WordCamp, the Contributor day was planned before the talks days. I arrived late because I was insecure if I could do anything since the language barrier, I was informed that not too many people talk in English there and won't have any kind of real time translation from the organisation. It was celebrated in a nice business building, in the middle of Tokyo, near Shinjuku, one of the business centers of the city (it is really huge!).
Japanese commitment is legendary in any task they want to accomplish, and the WordPress community is not an exception, being super enthusiastic and more than ready to help in their organised and structured way. I felt super welcome there even with the language barrier, and I did many interesting friends only this first day.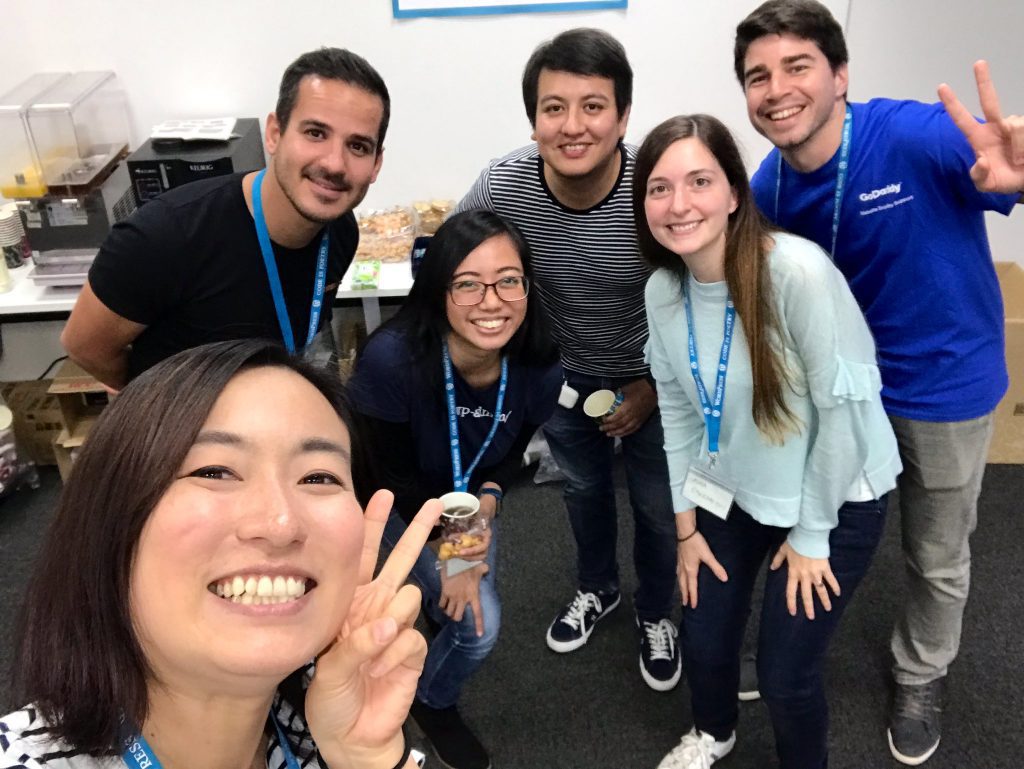 Sponsors place
This WordCamp happened the day after the Contributor Day in one of the highest floors of a business building, with a legion of volunteers helping.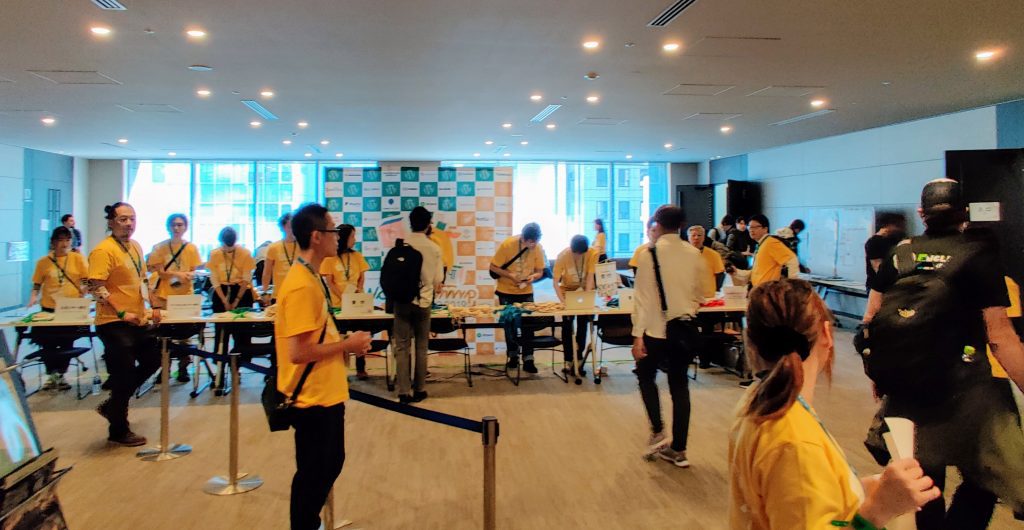 There was a big room for sponsors and some separated rooms for the talks.