One of the type of events I applied for as speaker in the latest years are WordCamps, driven by the WordPress community.
WordCamps are regional conferences around the globe wherever a WordPress community has a significant presence. You can check the information about them on the official website of WordCamp Central, along with the schedule of the planned ones.
In 2019, over 110 WordCamps were celebrated
These events are usually scheduled with 2 intense days of talks and events with speakers who are experts from a variety of fields within the WordPress ecosystem (like SEO, content, marketing, development, security, IT management, business, etc.), and a Contributor Day, where volunteers can spend some time giving back to the community, working in various aspects of the WordPress community like support forums, translations, WordPress core improvements, plugins creation and contribution, etc.
It's worth to mention that WordCamps are possible thanks to volunteers, not only within the organising team, but also the speakers are volunteers and just like others who help to make these kind of events happen.
And the ticket costs is really cheap, if not free.
They are funded with sponsorship packages, the bills are public and centralised, and the excess money is donated back to the community which is used, for example, to help other WordCamps organisation which may need some more economic resources.
Those with higher sponsorship packages have often a booth during the event where you can meet them, ask questions or get information about their products. It is usual to find competitors next to each other in the sponsors area, so it is a great opportunity to compare different offers.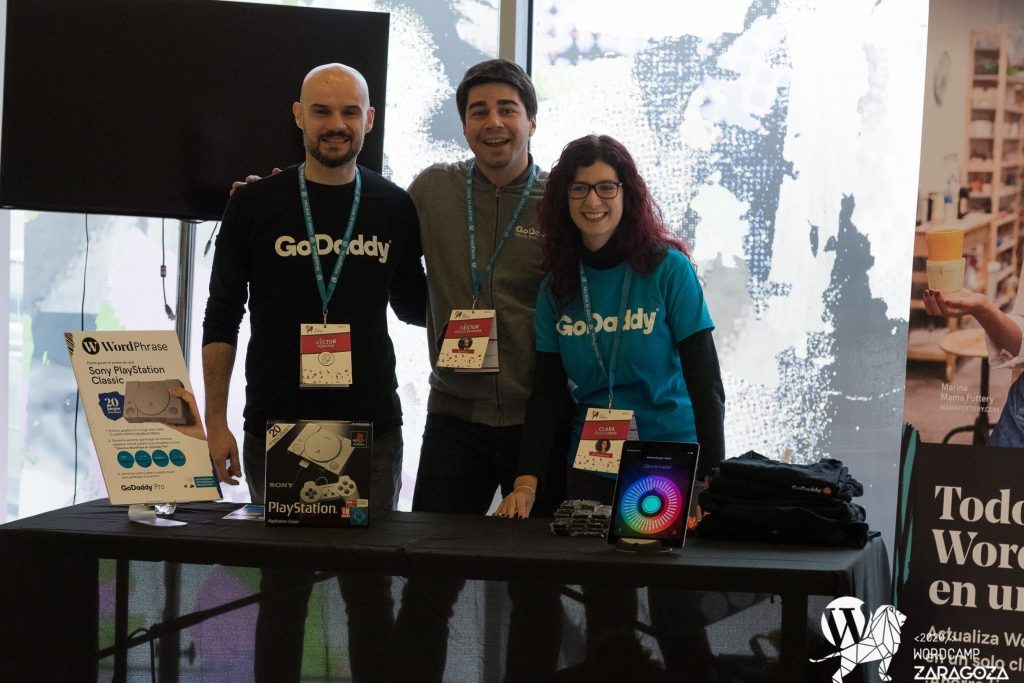 Personally, I find WordCamps are a perfect scenario for networking, learning and meeting potential customers. Especially, the first one.
I do really enjoy doing networking, meeting all those experts in their Knowledge fields, learning from them and participating on that kind of magic atmosphere of continuous brainstorming with lots of excited people through 2 or 3 really intense days.
One of the fact that shocked me most in the first event I attended to, was the good vibes all people were sharing there, even between competitors, giving human relations a more predominant place over the colours of our flags and/or the goals of our companies.
My talks have been practically all about security, sometimes getting into the WordPress specific case, sometimes in a more tangential way. I work on web security, a Infosec field, not only for WordPress, but, since it powers the 36% of Internet (I checked it today in W3Techs), it is clearly one of the most spread CMS found in our security cases.
Although web security is definitely not new, it is true that is a trend these last few years with the increase of the digital security awareness, so these kind of talks are getting more interest through time.